If you happened to stop by Cathedral Grove on February 19, 2020, you might have seen some dinosaurs.
But then again, maybe not.
Jurassic World: Dominion, the latest cloned dinosaur blockbuster, spent a day filming aerial scenes amid the park's giant Douglas Firs. Unfortunately for Jurassic Park fans and island paleontologists, there were no reported sightings of cloned dinosaurs.
But drones were heard buzzing overhead. The production had a two-day park use permit that allowed for drones, which generally aren't allowed in provincial parks.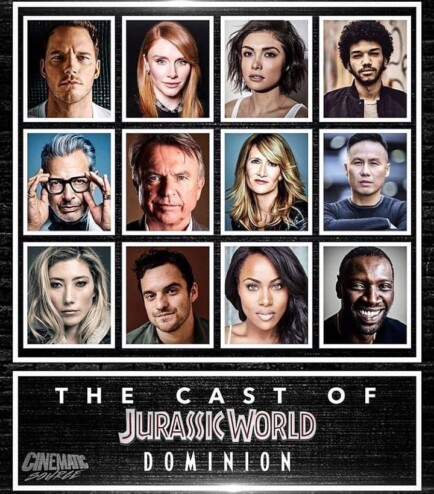 There was also no evidence of the heavy security needed to contain a live Tyrannosaurus rex or T-Rex, so the film will probably once again rely on computer-generated imagery, not genetics, to capture dinosaurs on film.
Colin Trevorrow is directing Dominion, the sixth installment in the Jurassic Park franchise, and the third film in the Jurassic World trilogy. He also co-wrote the screenplay with Emily Carmichael. Steven Spielberg, who directed the original, is an Executive Producer.
The first Jurassic film was released in 1993 and has remained a classic partly due to the fabulous cast of Sam Neill, Laura Dern, and Jeff Goldblum. They are all back in Dominion, with Chris Pratt and Bryce Dallas Howard reprising their roles from more recent sequels.
The plot of Dominion hasn't been revealed. All we know is that it takes place a few years after dinosaurs were released into the real world. The teaser video shows dinosaurs terrorizing a family at a campground with a voice-over talking about them spreading across North America.
Filming started in BC at Cathedral Grove in February then moved to Merrit. The production moved to England in March 2020, where it was shut down multiple times due to the COVID-19 pandemic. Production resumed again in July 2020 at England's Pinewood Studios and in the country of Malta, where it wrapped in November.
After many COVID-related delays, the movie will finally be released on June 10, 2022. It will stream on Universal's Peacock and Amazon Prime Video soon after.
So dinosaurs will once again live on VanIsle (at least in theatres) in eight more months after vanishing for 16 months, or 85 million years, depending on how you look at it.