We all should know by now that texting and driving is a serious no-no.
But, there is an app that can be helpful if you're planning to venture out on the water.
If you're a boater or wildlife fan in BC, you've might have heard of the WhaleReportAlert system.
We're talking about an amazing community-run app that tells you where whales have been seen nearby, to reduce the risk of run-ins.
And now, its systems are getting a major upgrade.
Working together to report sightings has had an impact on collisions, but whales are constantly moving, so the app is getting a technological boost.
This March, hydrophone sensors are being installed all along Boundary Pass. The pilot project will help big ships, especially, to avoid run-ins with orcas, fin, grey, and humpback whales.
The sensors will be tracking whales all through the area. Through the WhaleAlertApp, users can see their locations.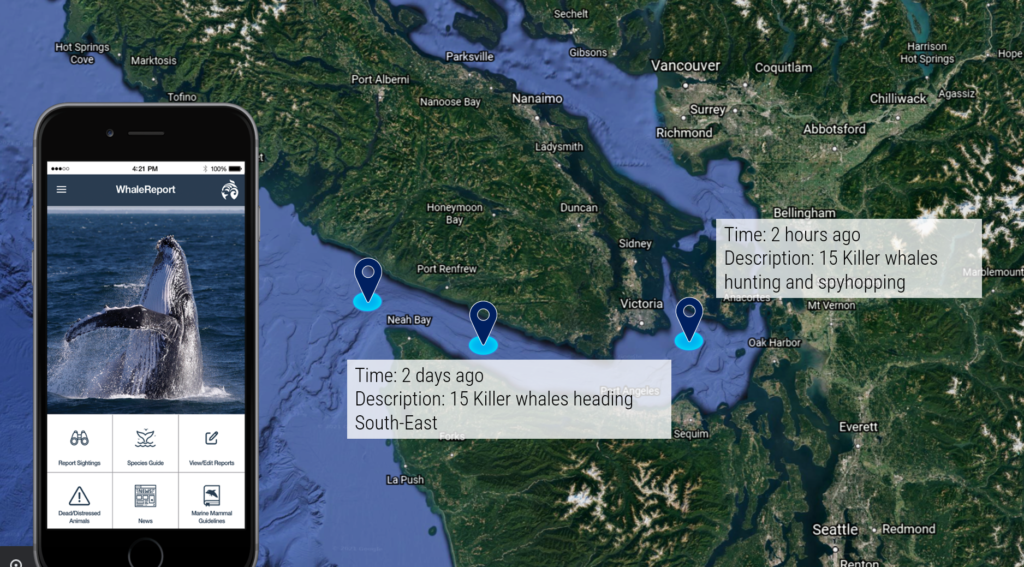 It's a much-needed upgrade. Marine traffic has been growing steadily over the past decades, but safety measures for marine life haven't caught up.
From Prince Rupert to Vancouver Island, several dead humpback whales that were struck by vessels washed up on shore last year.
When whales are nearby, the app and website send out an alert. That way, users can slow down or change their route, Jessica Scott told scientists at the IMPAC5 oceans conference in Vancouver.
"Vessels travelling under 10 knots are significantly less likely to strike and fatally injure a whale," said Scott, who created the WhaleReportAlert System.
She developed the app for Ocean Wise. She says if this upgrade is successful, the sensors will be expanded to the North Coast and Washington State.